Kickstarter Opens Up to Creatives in the Netherlands — Kickstarter announced on Monday that it's opening up to creatives from the netherlands. It's a big step forward for the platform, which had previously only been available to those in several English-speaking countries.
Ride Sharing Company Uber Announces Manhattan Courier Service 
In a blog post published earlier this week, Uber introduced the new UberRUSH, a courier service. For now, the service is limited to parts of Manhattan, though if it works there, the company may consider rolling out the feature in more cities.
Indiegogo Introduces New Logo, Website Redesign 
Indiegogo announced yesterday that it's beginning to roll out a website redesign, which features a new logo. The dynamic logo will showcase campaigns that the platform has hosted; every time a user refreshes the page, a new campaign will be featured.
Kickstarter Releases Q1 Funding Numbers: Signs of a Slowdown? 
Kickstarter released its Q1 funding totals last week, showing that the company raised $112 million in the January – March period. That's not a bad tally, but it puts the company on pace for $448 million raised for the year, less than 2013's $480 million mark.
Crowdsourcing Applications for Online Tourism Portals 
Ines Maione of clickworker, a crowdsourcing firm based in Germany, writes in to discuss how crowdsourcing is being used in the tourism sector, and how her company is helping to connect tourism companies with the crowd.
All Kidding Aside, Lesko Free Radio Nets You Media Exposure 
Crowdfunding campaign expert Rose Spinelli writes in with some great advice on how to reach a wide audience, with help from an unlikely source.
The Crowd as the Engine for Enterprise Innovation [Video] 
Crowdsourcing is helping to drive a torrent of new ideas, as companies now have much better access to ideas and employees outside of their organization. But crowdsourcing itself is an innovation on outsourcing, one that's unprecedented in the way it affects businesses that make use of the model.
The Digital Incubator: The Future of Enterprise Crowdfunding [Video] 
Crowdfunding has been warmly embraced by entrepreneurs and project creators who need extra cash to make their dreams come true. But crowdfunding can also be a great benefit for enterprises, thinks CommunityLeader CEO Joseph Barisonzi.
Upcoming Events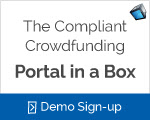 More Stories
From the Vault: 10 of the 11 Best Global Brands Use Creative Crowdsourcing
Yannig Roth began to list all the creative crowdsourcing initiatives he could find, applied to Interbrand's ranking of the 100 Best Global Brands. The result was this living post on his blog, which he's given us permission to re-post here.
2013CF Crowdfunding Market: Software and Solutions Report
Massolution recently published the 2013CF Crowdfunding Market: Software and Solutions Report. It is a definitive guide to available crowdfunding software and solutions providers. This report will guide you to the choices for building the platform you want, whether it is for donations, rewards, lending, equity, or royalty; whether it is a new site, an addition to an existing one, or a single campaign; whether you do it yourself or hire a provider.
Massolution NYC 2013 Presentations: Crowd as an Engine for Enterprise Innovation
At Massolution NYC 2013: Crowd Powered Business, the crowdsourcing conference we hosted in midtown Manhattan last week, we heard from dozens of companies and thought leaders about how the crowd is transforming the business ecosystem for major enterprises. If you couldn't make it to the conference, check out these presentations to see what you missed!