SEI Alumni Honored at the White House

On April 17, 2014, IREC President/CEO Jane Weissman moderated Solar Jobs Training and Workforce, the first panel of the Solar Champions of Change at a White House Summit.
Speaking about the importance of quality standards and credentials to the confidence of employers and consumers, she said: "black eyes in the industry have a long shelf life."  She added: "Quality is invisible; mistakes are not."
AVOID BLACK EYES AND MISTAKES – GET TRAINED BY SEI!
Congratulations to SEI alumni Henry Red Cloud (2008, 2012) and Tim Sears (2002, 2005, 2011) for being recognized by the White House as Solar Champions for the life-changing work they are doing! We are so proud of you! Only 10 individuals were recognized and 2 were SEI grads!
---
SEI's Solar Professionals Academy of the Americas (SPAA) Goes to Washington D.C.


On April 16th, SEI visited the nation's capital to present on the successful collaboration strategies that were implemented through the Solar Professionals Academy of the Americas (SPAA).
In 2013 SEI received funding from the U.S. State Department through a program called the Energy & Climate Partnership of the Americas (ECPA). As a result of this successful program SEI has been recognized to be nominated for a Solar Foundation Award.
During their annual Summer Solstice The Solar Foundation (TSF) will be highlighting achievement in solar energy with the second annual presentation of The Solar Foundation Awards! These awards are designed to recognize leaders in solar product innovation, education, technology deployment and international programs.
---
Online Solar Training Sessions Start May 19th

In the last year, over 1500 students from all over the world have participated in SEI's instructor led Online Campus training.
Starting Monday, May 19th, SEI is offering online sessions in:
Click on globe for 3D Online Student Map for an animated view of student locations >>
---
SEI's New Solar Hot Water Online Course Gets Rave Reviews – Next Session May 19th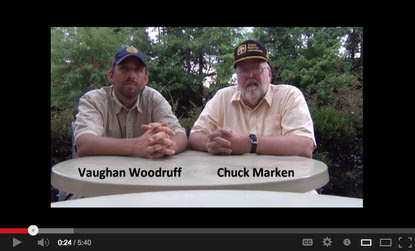 Make sure to check out the new SHOL101: Solar Hot Water Design and Installation – Online – Chuck and Vaughan are getting rave reviews for this new course offered through SEI's Online Campus!
Watch this video to meet our SHOL101 Online Instructors and learn more about this new course.  This online training course addresses the fundamentals of solar water heating and solar pool heating. The course goal is to firmly establish the concepts of solar heating (aka "solar thermal") technologies.
The course will familiarize students with industry history, the distribution chain, jobs in the industry, safe practices, and national codes and standards. Students will explore the different types of collectors, systems, components, and materials used in solar heating systems and determine their appropriate applications.
---
SEI's Paonia Campus Installs
New Ground-mount 8.4kW Array

SEI's Paonia campus has put in a new ground-mounted PV array, the largest yet at our lovely Paonia, Colorado campus. Thanks to RBI Solar for their generous donation of a beefy racking system and assistance with setting it up…in the SNOW! If you want to work on this bad boy yourself, secure your spot in a lab class today: http://www.solarenergy.org/workshop-schedule
---
SEI's Online Campus Gets New Features

To improve what we offer students, and to enhance the tools we give our online instructors, we recently upgraded our MOODLE LMS. This version has a host of new features and capabilities.
Our new MOODLE Online Campus version has revamped forums, a new gradebook, extensive quiz taking assists such as auto-save (you will never loose your answers!), easy subsequent review of quizzes, and return to a yet to be submitted quiz. These are features our past online students have been asking for. 
Every feature in SEI's Online Campus takes a coordinated effort from users, developers, reviewers, integrators, and testers and it is all reflected in the final result. All of this is dedicated to helping you learn.
We really like what we see and we think you will, too!
Check out the 2014 SEI Online Campus training schedule… 
---
SEI Sponsors Solar Rollers Trophy Race
as Founding Partner
10 Colorado High School teams have been hard at work designing and hand-building sophisticated solar-powered remote control cars as part of the Solar Rollers energy education program. On Saturday, May 17, they will race their cars for trophies at Glenwood Springs High School.
The teams are striving for maximum energy efficiency in order to get the most out of the power available in sunlight. The cars are incredibly quick, traveling at scale speeds of 250 mph on a winding racetrack, and the team with the best overall energy management will win the hour long main circuit race – provided they keep their car in one piece.
This free event is designed for spectators of all ages with full-size electric cars on display and with solar charging and challenging ramps for spectators' private RC cars. Energy education displays will be hosted by the Aspen Science Center, Solar Energy International, Colorado Mountain College, Energetics Education, Holy Cross Energy, Sunsense Solar and more. This is the first dedicated race event of its kind in the US and it is part of the rapidly growing Solar Rollers program.
Read more about the Solar Rollers program…
---
SEI's Solar Professionals Certificate Program
The SEI Solar Professionals Certificate Program goes beyond a "certification test prep" format of training and takes participants to a higher level of educational experience to truly prepare them for the solar industry and a career.
For more information e-mail Solar Energy International's Certificate Program Advisor, [email protected] or call Breccia Wilson in the Student Services department at (970) 963-8855 ext. 107.
---
SEI Training at PV America – June 23-25
SEI will be offering educational sessions at PV America – June 23 – 25, 2014 – Boston Convention and Exhibition Center. Make sure to visit Booth #9337!
---
SEI Training at Intersolar – July 7-10

Be sure to visit Solar Energy International (SEI) , at Intersolar North America, July 7-10, 2014 in San Francisco, Moscone Center. Learn how the 2014 National Electrical Code affect PV System Design, Installation, and Inspection, in our full-day Monday workshop. We will also be hosting PV Technical Trainings on the showroom floor, next to SEI's booth #106.
---
Thank you for supporting Solar Energy International
To all Solar Energy International supporters, SEI sends thanks!
Solar Energy International – 39845 Mathews Lane • Paonia, CO 81428