Ethical Markets is proud to  be part of the coalition for a Caring Economy Campaign and that founder Riane Eisler is on our Advisory Board, Hazel  Henderson, Editor
Two Fall Cohorts of the Caring Economy Leadership Program are now forming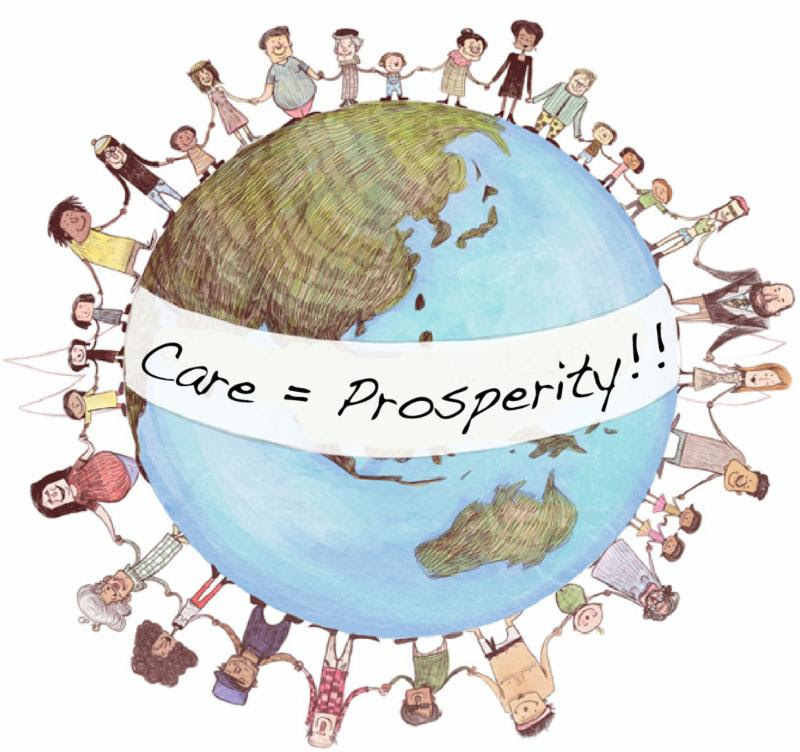 Learn how care = prosperity 
In our current economic system, the gifts of the earth and the care we give to our children, elders and neighbors are invisible.  If we are to have sustainable prosperity and put an end to the disproportionate poverty of women around the world, we must shift our thinking and finally recognize the real value of the care work that makes all other economic activity possible. 
Cohort Yarrow starts Thursday, September 25, 2014 
Meets online Thursdays September 25, October 2, 9, 30, November 6  10 am – 12 pm PT.
Tuition $345. Limited scholarships available; apply when you register.  
Weekend Intensive Cohort
Cohort Zinnia starts Saturday, October 11, 2014 
Meets online Saturdays October 11, 18, November 8. 10 am – 1 pm PT.
Tuition $345. Limited scholarships available; apply when you register.  
"The Caring Economy Campaign provides practical, tangible solutions (legitimized by data and real-world examples) to help secure a sustainable future for humans and the natural world.  The Leadership program provides the tools to impact public perception and policy."
– Caring Economy Leadership Program graduate Leigh Anne Krantz, Producer and Journalist with KBOO Community Radio in Portland, Oregon, and member of the Bread and Roses Feminist News and Public Affairs Collective-the longest running feminist radio program in the United States.  
Ready to Change the Conversation in Your Community?   
Become a Certified Caring Economy Conversation Leader and:
Collaborate online with a diverse cohort of leaders from around the world 

Gain real-world experience planning and leading a Caring Economy conversation in your community 

Build your confidence in speaking out for the economic value of care and caregiving

Deepen your understanding of the dynamic positive vision for our future offered by Riane Eisler in her groundbreaking book 

The Real Wealth of Nations: Creating a Caring Economics

Access presentation and facilitation tools and resources, and stay connected with other leaders through the online Partnership Learning Community
Contact Ann Amberg for more information: [email protected]

Join Riane Eisler this Fall for an Extraordinary Learning Journey!
The Cultural Transformation Course starts Tuesday, October 21, 2014
Class meets online for live discussion sessions with Riane Eisler on
October 21, 28, November 4, 11, and 18.
First and last classes meet 11am-1pm PT/2pm – 4 pm ET.
All other classes meet 11am-12:30pm PT/2pm – 3:30 pm ET.
Tuition: $225   Class size: 25   Limited scholarships available. 
This popular course fills quickly! Please register today to reserve your spot! 
Internationally known for her best-seller The Chalice and the Blade, Riane Eisler is widely recognized as one of the most original thinkers of our time. In her dynamic online Cultural Transformation Course, she guides an expansive exploration of how the new social categories of domination and partnership systems help us rethink our human past, and empower us to co-create a better future for ourselves, our children, and generations to come.
Participants Enjoy:
5 live interactive online discussion sessions with internationally renowned activist and scholar Riane Eisler

4 exclusive video lectures to download and watch at your own pace between class sessions

Class session recordings and chatlogs to replay and review

Study guides and resource lists to spur further learning

Rich conversations with fascinating co-learners from around the world

Online discussion board

Membership in the

Partnership Learning Community

– the online networking hub of the Center for Partnership Studies' Leadership and Learning Programs
The Cultural Transformation Course takes you on a deep dive into human history to uncover previously invisible patterns that structure and limit the possibilities for human growth and development.  Through the lens of Eisler's domination/partnership configurations, you'll explore exciting new findings in contemporary neuroscience and primatology that scientifically reveal our innate potentials for caring, empathy, and mutuality, and learn four cornerstones of a more just and peaceful world. You'll leave with a new understanding of the vital role you play in the worldwide cultural shift from domination to partnership relations.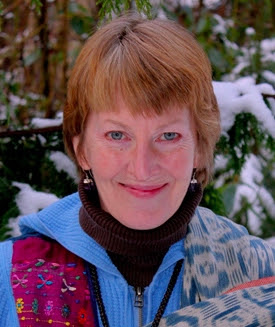 Participants Share: 
"The view that the Cultural Transformation Course gives of what is possible for ourfamilies, our communities, and for the world, is stunning, compelling, and urgently relevant." – Jhana Chinamasta, Washington, USA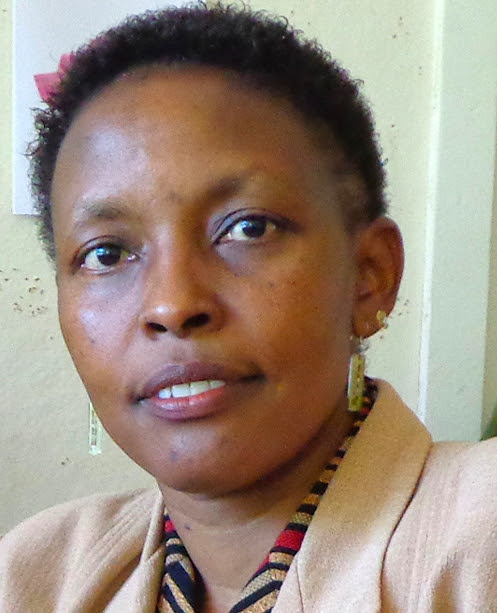 "Conscious and responsible cultural transformation is a powerful idea whose time has come. I believe this is why it inspired such great commitment and engagement from the class – a truly memorable conversation." –Beatrice Churu, Kenya, Africa
"I appreciated the excellent structure, content and delivery of the four videos presented by Riane. The insights into the historic examples of non-domination societies give hope for us in our quest for a partnership culture."
–Ian Hunter, California, USA
The Power of Partnership
See what Marc Allen, Publisher at New World Library in Novato, CA, has to say about how Riane Eisler's The Power of Partnership changed his life!
View his comments here.
Save your place in this popular course!  
Questions?
Contact Ann Amberg or  Visit the Course Website for more information