"Ethical Markets as a media partner, endorses this cryptocurrency, SolarCoin www.solarcoin.org as the only one which rewards solar energy harvesting worldwide. Any installer of solar panels or provider of such solar electricity, when verified by third party experts, can claim SolarCoins as a reward. Thus, unlike most cryptos, SolarCoin is tethered to a valuable real world commodity. Check it out!

Hazel Henderson, Editor"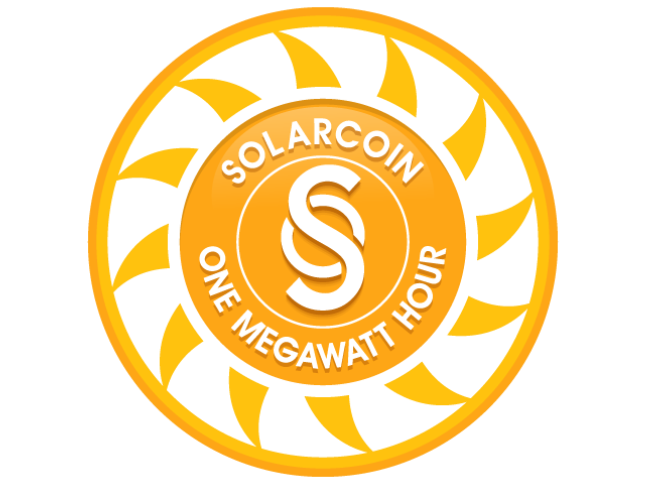 Looking back at 2018, and forward to 2019

We're 5!

This marks the 5th anniversary of SolarCoin's low-carbon blockchain (with 99.99% uptime).

Our 40 year mission: incentivize global solar energy. We have distributed over 12 million SolarCoin to further this mission. SolarCoin is distributed in 73 countries to over 4,000 installations, with an estimated economic user network of 3,500-4,500.

SolarCoin's small network and the volatile crypto markets resulted in wild price swings: from $2.20 to $0.02 USD in 2018.

Supply side

SolarCoin circulation went from §38.45m to §49.9m, a 29.8% annual inflation rate in 2018. Staking rewards contributed a tiny amount of this.

Demand side

Each users in the program is estimated to have an economic value based on our research.
Public paper: https://papers.ssrn.com/sol3/papers.cfm?abstract_id=3281845

For world currencies, bitcoin and gold, each user supports $1,000-$5,000 USD in value on a GDP adjusted basis. Users willingly hold, accept or trade a currency protocol.

Our research estimates that a network of 1m participants, a $7.00-$31.00 price could be viable. This is similar to the original 2014 goal of $10.00-20.00 USD/SLR.  Please do your own analysis as our network is far from 1m users. This is a theoretical estimate based on the network theory value of currency. This is not a buy or sell recommendation for SolarCoin. It is not a projection or forecast of future price.

2018 goals

We fell short.
| | |
| --- | --- |
| | • Our scaling took longer than anticipated due to slow user acceptance. |
| | • We have 30 affiliates with a few using the API to submit data. |
| | • Our community is estimated at 3,500-4,500 users. |
2019 goals
| | |
| --- | --- |
| | • Roll out on SMA's Sunny Portal. 25 GW of installed capacity and 300,000 potential user installations: roughly 5% of global solar energy. |
| | • Focus on direct partnerships with monitoring platforms and utilities. |
| | • Our 2019 goal is relationships with 10% of global installed solar and a high percentage signing up. |
| | • Talks with platforms having 900,000 users. |
Tell your utility or monitoring platform about SolarCoin.
Thanks to you, our community
We have 2,000 users in Slack, 7,000 Twitter followers and 2,000 facebook fans. You are passionate about solar and transforming how the world generates power. Thank you.
All the best for 2019.
The SolarCoin team