We at Ethical Markets are proud that Terry Mock, pioneer  ecological developer ,  has joined our Advisory Board .  We welcome  all Terry's news of SLDI   and highly recommend THE MAN WHO PLANTED TREES  by Jim Robbins , just published , an amazing story ! – Hazel Henderson, Editor.
This edition of the Northwest Biocarbon Initiative digest is all about innovators and financing innovation. Check out what some of our region's biocarbon best and brightest are doing: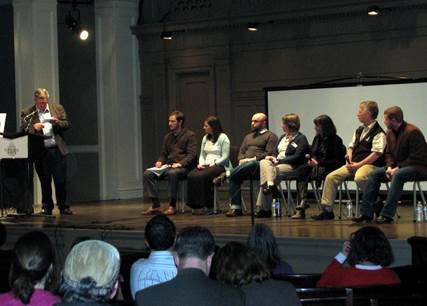 Biocarbon's coming out party 
Enlisting Nature to Stem Climate Change was our first major public event, and over 200 people ventured on a rainy night to Seattle's Town Hall to learn the science and to get inspired by the work of some remarkable biocarbon innovators.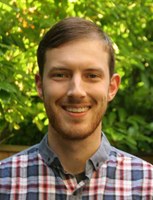 Financing biocarbon investments
Getting biocarbon on the books is the key to unlocking large-scale sustained investments in natural assets like forests, wetlands and urban green spaces. Rowan Schmidt of Earth Economics says that in the Puget Sound Basin alone the value of marine and terrestrial ecosystems is hundreds of billions of dollars.
A proposal to supercharge green infrastructure in Washington State 
Rain storms carry toxic pollution into our streams, lakes and bays. The best ways to reduce this polluted runoff are also excellent biocarbon solutions. Washington Environmental Council is leading the charge in the state legislature to bring $100 million to the best green infrastructure projects.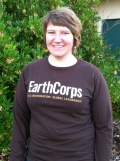 EarthCorps brings blue carbon to Snohomish River Delta 
Tidal wetlands and seagrass beds are big suckers of biocarbon. EarthCorps is taking the lead locally with Restore America's Estuaries by leading tidal wetland restoration projects that provide substantial carbon and other greenhouse gas storage. Meanwhile in the great Down Under, Australia is launching a really big 'blue carbon' research initiative. 

Meet Cedar Grove Composting: our newest NBI Innovation Partner!
Cedar Grove is a true Northwest biocarbon innovator because they help communities to transform organic 'wastes' – which in a landfill will produce methane, an extra potent greenhouse gas – into carbon-rich, eco-friendly soils and soil amendments.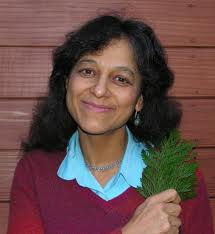 Green thumbs behind bars
The Sustainability in Prisons Project (SPP), brings science and nature into prisons, and engages prisoners and prison staff in sustainable practices. Meet co-founder Dr. Nalini Nadkarni at our Olympia Annual Reception!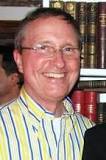 Rock star ecologist says biocarbon essential to climate endgame
Global biodiversity avatar Thomas Lovejoy sees a climate endgame in sight. Lovejoy points to biocarbon, nature's capacity to capture and store carbon through plant growth.
Thanks for all that you do to help cool the planet.



Rhys Roth
Director of Strategic Innovation
The Northwest Biocarbon Initiative is focused on demonstrating the essential role that natural systems can play in reducing CO? levels in the atmosphere to ensure long-term climate stability.
Mission
NBI's purpose is to help the Northwest develop catalytic, world-class initiatives to build the biocarbon economy – pioneering model projects, best practices, new revenue streams, and the policy architecture to fuel biocarbon innovation. A worldwide biocarbon transition is necessary; NBI is positioning our region to show the way.
Non-Profit Organization Company Overview
The Northwest Biocarbon Initiative (NBI) is galvanizing the region's top biocarbon innovators – farmers, foresters, community leaders, and thinkers – to demonstrate the essential role that natural systems can play in reducing carbon dioxide levels in the atmosphere to ensure long-term climate stability.
The Northwest Biocarbon Initiative is galvanizing the region's top biocarbon innovators – farmers, foresters, community leaders, and thinkers – to demonstrate the essential role that natural systems can play in reducing carbon dioxide levels in the atmosphere to ensure long-term climate stability. Read more  or watch this overview of NBI by Rhys Roth at the 2012 US Biochar Conference: http://vimeo.com/48062159#
A Budding Model of a Truly Sustainable Community
The Man Who Planted Trees: Lost Groves, Champion Trees, and an Urgent Plan to Save the Planet
Ecosystem Based Management Comes to Southern Oregon Port