When:
June 30, 2021 @ 4:00 pm – 5:00 pm
2021-06-30T16:00:00-04:00
2021-06-30T17:00:00-04:00
"Ethical Markets is happy to be co-sponsoring this Strategis Foresight Forum, which I will be keynoting!
~Hazel Henderson, Editor"
A Periodic Newsletter on
|
Breakthroughs in Strategic Foresight
---
Hi Again To Our Readers:
This week's newsletter focuses on two featured reports:    A survey on the Strategic Forum and an article by Dennis Bushnell.
Survey on the TechCast/Cognis Strategic Forum
Following up our 
previous issue 
introducing the new 
TechCast/Cognis Strategic Forum,
 we now provide summaries of presentations at the first conference scheduled for June 30 — 
"Planning for Transformative Change,"
The following four sections outline the gist of what 
Limor Shafman,
Bill Halal, Jess Garrettson, Hazel Henderson

, 
and 
Art Murray
plan to speak on at the kickoff to this conference series.  
After reviewing these summaries, you are invited to offer any additional thoughts to help frame this virtual meeting more effectively. 
Later, 
TechCast Research
 will do the same for the July 28 Conference,
 Coping With the Pandemic
, featuring
Jerry Glenn, Ted Gordon
 and
 

Paul Saffo

.
Please look over the Program for this conference series and tell your friends, colleagues, and social media lists the good news. We already have more than 30 people registered and hope to have a full house of futurists and strategists to kick things off on June 30. Attendance may be limited, so this is the time to saved your position in this seminal gathering.
We are also looking for others to join us.  A strong publicist is needed to help promote the Strategic Forum. We are also eager to help corporations and other organizations set up customized programs to prepare for these transformation changes.
More From Famous Futurists —
Dennis Bushnell
This issue of TechCast Research is pleased to offer the latest thinking of Dennis Bushnell, one of our stalwart TechCast Experts. In this broad-ranging piece, Dennis provides a cornucopia of trends and forecasts in all sectors, guides to innovative leadarship, and various other sage advice. Bushnell is a practicing scientist who is much sought after for his cogent wisdom. Don't miss this crucial read.

Thanks for your attention, Bill and the TechCast Team
William E. Halal, PhD
The TechCast Project
George Washington University
---
The First
Strategic Forum – 
Planning for Transformative Change
The pandemic and other threats like climate change pose an existential challenge to organizations everywhere, and they have made it clear that the present global order is not sustainable. The World Economic Forum called for  "A Great Reset" in all spheres of society. Leaders in business, government and other institutions need to plan for transformative change – NOW.
The Strategic Forum draws on its leading research of The TechCast Project to bring authoritative studies on the crucial issues of today to a broader audience. See our work on  Global Consciousness, The Coming Internet, Redesigning Capitalism, Forecasting the Presidential Election, and AI versus Humans.
Complimentary Admission
Anyone with an interest in strategy, foresight, future studies and related fields is encouraged to attend.
Conference Begins at 2000 UTC (coordinated universal time)
Wednesday, June 30, 2021 
1 pm PDT (Los Angeles, San Francisco)
4 pm EDT (New York, Washington, DC)
9 pm daylight time (London)
10 pm daylight time (Paris)
Thursday, July 1, 2021
6 am standard time (Seoul, Tokyo)
7 am standard time (Sydney)
Register Here for the June 30 Conference
Offer Donations to the June 30 Conference
Register Here for the June 30 Workshop
PROGRAM
Conference Host
Limor will open the conference by welcoming participants, introduce speakers and their topics and direct questions through the chat function to speakers.  She is a skilled facilitator and will ensure that the proceedings are productive and transparent.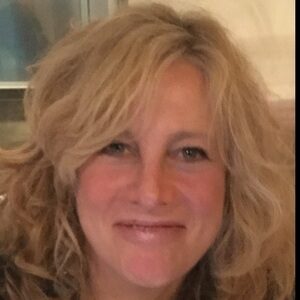 Limor Shafman
President of the Keystone Technology Group
And a Frequent Speaker
Limor is co-founder of  TIA's Smart Building Program.  She works with PropTech startups on market strategy and business development. She leads the NIST – Global City Teams Challenge Smart Buildings Super Cluster which is releasing its Smart Buildings Blueprint in Fall, 2020. As an international corporate attorney, Limor draws on her understanding of the digital environment from her work in the theme park, video game, mobile communications infrastructure, and other technology sectors. She has led technology-oriented organizations, serving as President of the World Future Society DC Chapter and Co-founder, Chair Emeritus of the IPv6 Forum Israel Chapter. Limor is also an international speaker, moderator and has been a show host for several online media outlets.
---
Forecasting Global Transformation:
Most Likely Scenario for 2030
Bill draws on his work at TechCast to provide forecasts of 50 emerging technologies, 30 social trends, and 25 wild cards.  Results are aggregated to provide a macro-forecast of the "Most Likely Scenario for 2030" —  Sustainability Arrives, Green Transportation, Infinite Knowledge, and Intelligence, Mastery Over Life, Threats Across the Spectrum and Higher-Order Values.  We conclude with the theme of  Prof. Halal's forthcoming book, Beyond Knowledge: Digital technology is now driving a shift to an "Age of Consciousness."
William Halal
The TechCast Project
George Washington University
Bill is Professor Emeritus of Management, Technology, and Innovation.
He is the founder and director of the TechCast Project and a thought leader in foresight, strategy, forecasting, and related fields. For more, see 
www.BillHalal.com
Summary of Bill's Presentation
Below is the main slide summing up the 2030 scenario. This presentation embodies 20 years of TechCast's work leading the field of strategic forecasting. Bill summaries forecasts of 50 emerging technologies, 30 social trends and 25 wild cards to present a "macro forecast."  The result is a Most Likely Scenario for 2030 shown below. There are literally thousands of trends at play, but this scenario captures what is thought to represent the major challenges ahead.
For the entire presentation, Click here to see the PP version.