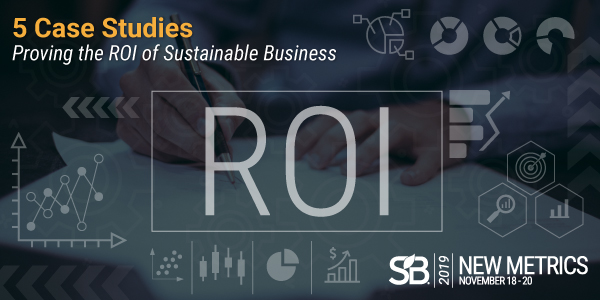 We've pulled together a compilation of five research studies that demonstrate the positive ROI of sustainability from a variety of angles, including company revenue, stock performance, cost reduction, brand reputation, consumer engagement benefits, and more.
You will learn:
How leading researchers are analyzing the ROI of sustainability on multiple levels
How brands with purpose are growing and outpacing the competition
Why investing in companies with strong sustainability credentials is proving to be a consistently good bet
What advantages climate leaders create for themselves, and how they outperform their peers
Why sustainable business is simply good business
GET THE REPORT
Find the report interesting? Well you won't want to miss the
New Metrics '19
conference. We have just added a few more speakers!
CEO | Post Growth Institute
Will explore the emergence of a full-circle sustainable economy.
Sustainability Impact Developer | IKEA
On how new impact indicators are driving innovation and helping top management steer.