"Ethical Markets congratulates Sean Kidney and his team at Climate Bonds Initiative! ~Hazel Henderson, Editor"
The single largest green bonds event ever held in the UK: 48 hours away! 2017 Climate Bonds Annual Conference & Green Bond Pioneer Awards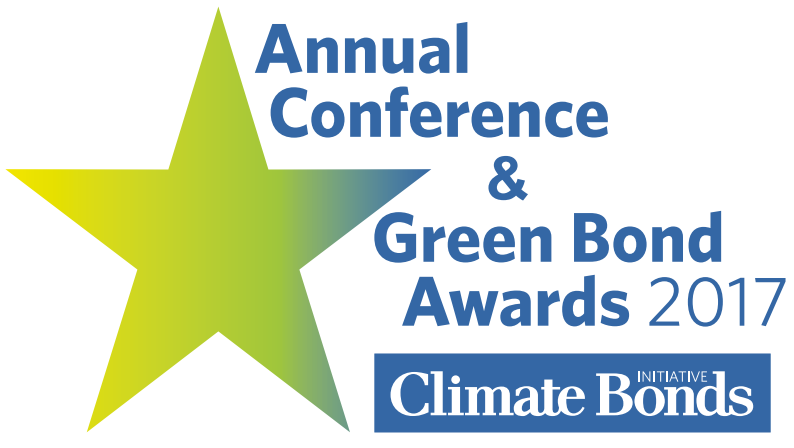 With over 600 registrations from 40 different countries Monday's Annual Conference is set to be the single largest green bonds event ever held in the UK…. possibly the world.
2017: The Year of Sovereign Green Bonds
It all started at the end of last year, when Poland won the race and became the first sovereign green bond issuer in the world, seeing out a year of record growth on a high note.
Now it's time to discuss the future of green finance, set the tone for 2017 and celebrate the pioneers that have lead the market closer to the goal of USD1 trillion in green bonds by 2020.
USD1 trillion in Green Bonds by 2020?
The green bonds market has enormous potential to respond to global climate issues. 2016 was a record breaking year by all metrics, reaching a whopping USD 81bn, almost double the USD 41.8bn from 2015.
Estimates for 2017 issuance range from USD 120bn up to USD 220bn. Let's work towards the latter.
The Awards
The Climate Bonds Initiative, in partnership with the City of London and the Green Finance Initiative, is hosting the 2nd Green Bond Pioneer Awards to acknowledge global leadership in the sector.
The Awards Ceremony will take place directly after the 2017 Climate Bonds Annual Conference.
(Check out the agenda here)
Follow the Conference live on Twitter and via Periscope videos
Follow proceedings live on Periscope via our Twitter @climatebonds.
Or search for conference updates via #greenbonds #greenfinance and #CBI17 on our account.
An Apology
If you're one of the several hundred people on the Wait List, Sean Kidney sends his apologies on behalf of us all. We're happy to reserve you a seat for next year's event, we're already scoping larger central London venues.
The Last Word
Monday's event will be all about action and focus.
Let's measure success by market growth that bolsters climate action and reduces emissions.
Global investors calling for more green products and diverse issuers responding. Sovereigns adding liquidity and confidence.
USD1 trillion in green bonds by 2020 won't come from waiting for someone else.